灯光大师詹姆斯·特瑞尔说:
"透过光,空间可以被重塑。"
本案中光作为空间的重要媒介,贯穿了空间的始末。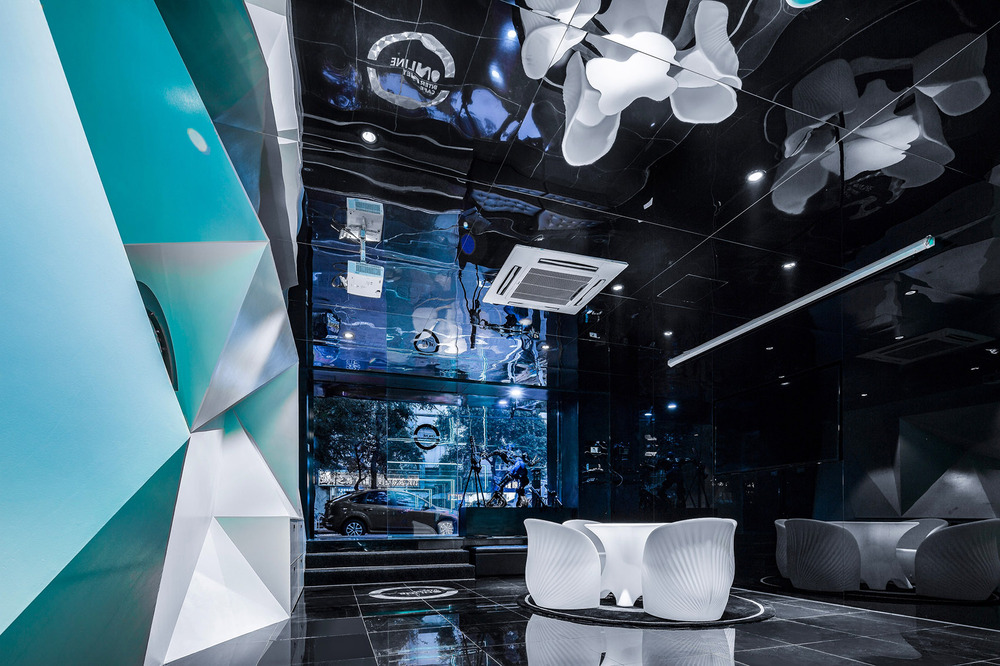 相比其他场所,电竞馆给人超越现实的未来感与科技感。通过烤漆玻璃、镜面地砖及镜面不锈钢材质,我们利用物理原理中的反射、折射以及漫反射作用,增加空间的层次感与延展性。
E-sports hall gives people more sense of future beyond reality and science and technology compared with other places. We usethe reflection, refraction and diffuse reflection of the physical principles to increase the spatial layering and ductility through paint glass, mirrored floor tiles and mirrored stainless steel materials.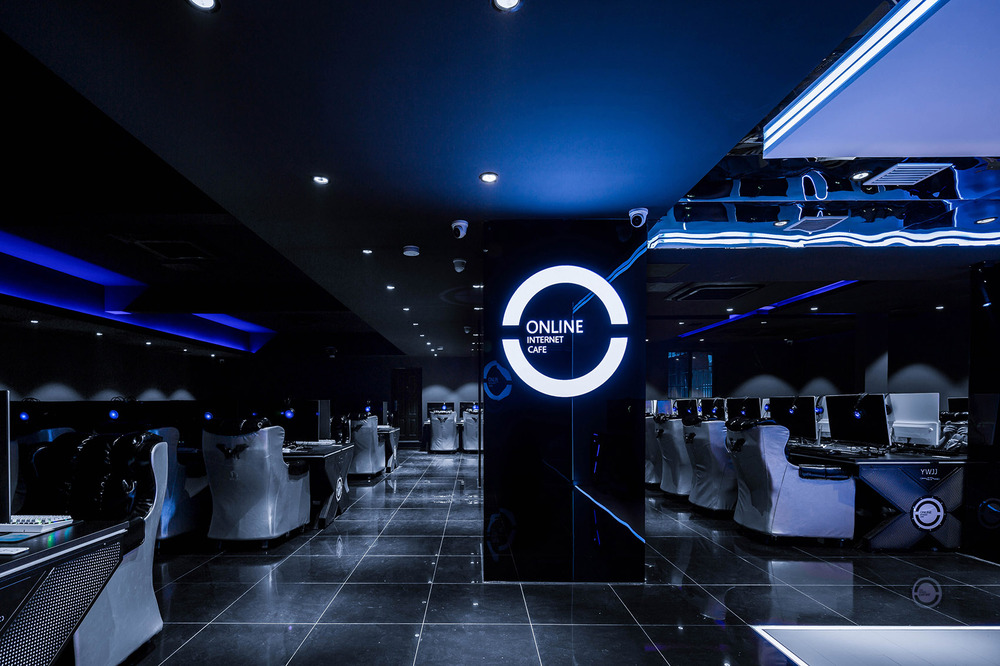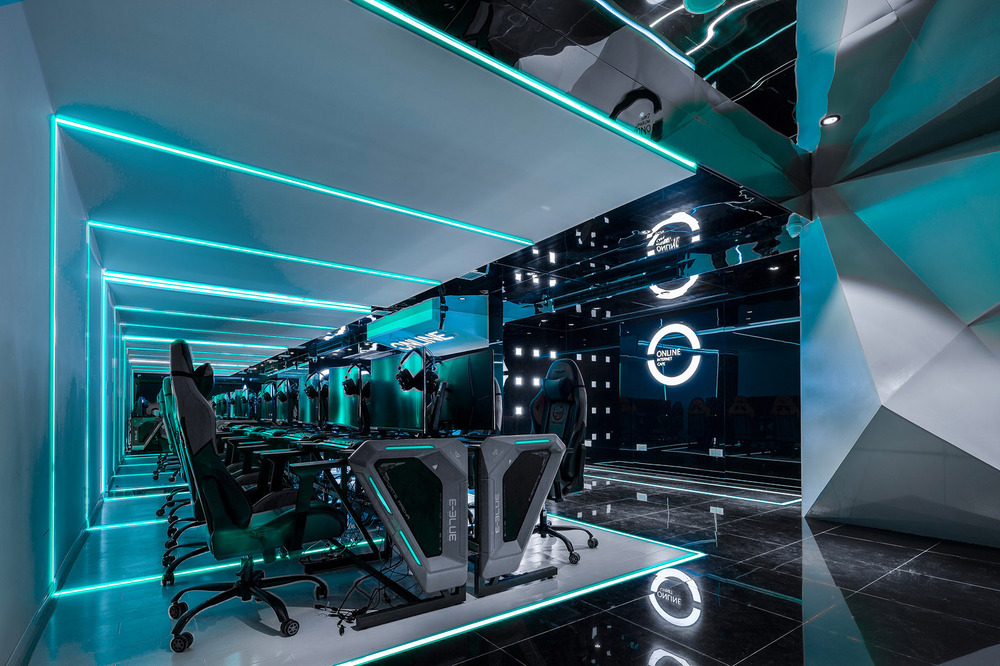 通过黑色乳胶漆与黑色烤漆玻璃的应用,凸显光在整个空间的效果,如同置身浩瀚的宇宙之中,感受光的能量,将身体与精神双重沉浸空间里。
Through the application of black emulsion paint and black paint glass, highlight the effect of light in the whole space that just like being in the vast universe, it's make people feel the energy of light and immerse your body and mind in space.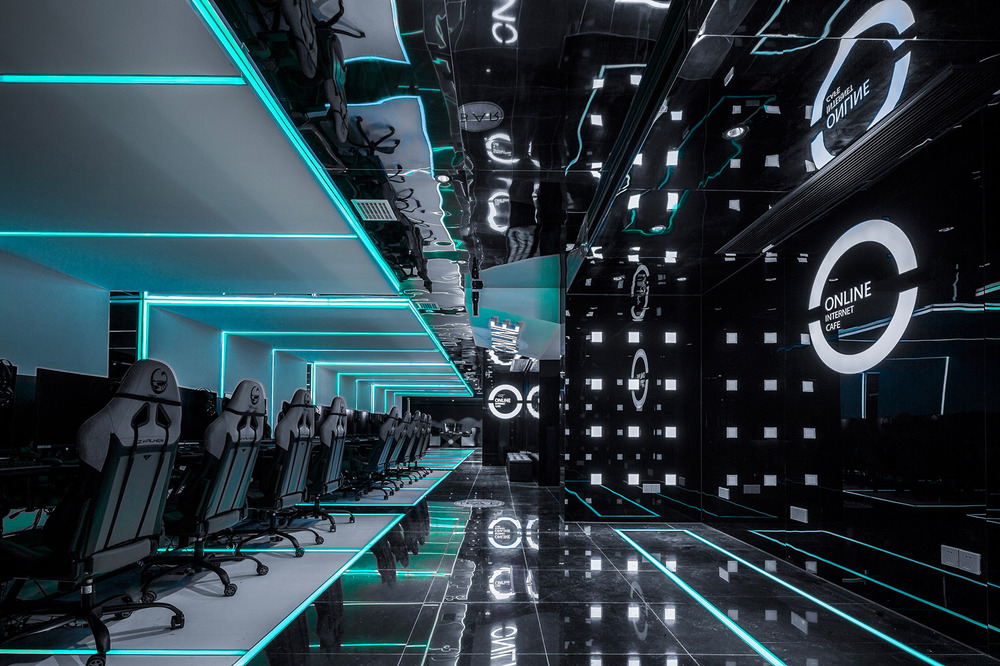 镜面对光的反射以及光在空间中的延伸,加之以白色半盒的形式,使得整个空间形成一个巨大、闭合的时光隧道。随着灯带颜色的可变性,原本沉静的空间有了情绪,适应于电竞场合的不同的主题。
The reflection of mirror light and the extension of light in the space combined with the form of a white half box, and it make the whole space form a huge, closed time tunnel.With the change of the color of the lamp, the originally quiet space has a mood which makes it more consistent with different themes in the E-sports occasion.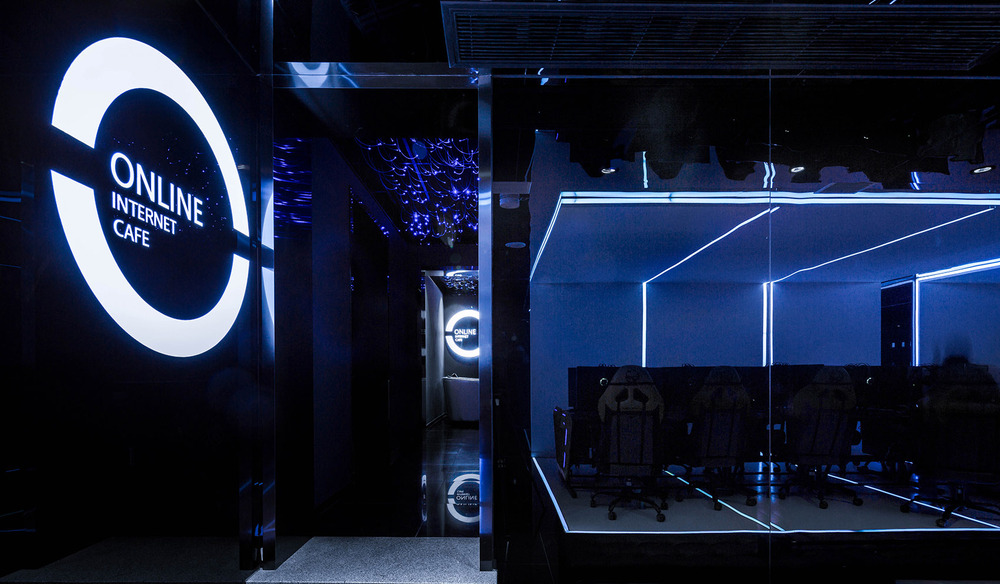 顶面的镜面不锈钢与地面黑色烤漆玻璃的相互作用,将建筑层高从视觉效果上拓宽了四倍,空间就此延伸下去。

The interaction between the mirror stainless steel on the top and the ground black painted glass that make the height of the building was expanded four times in visual effect, and the space extended.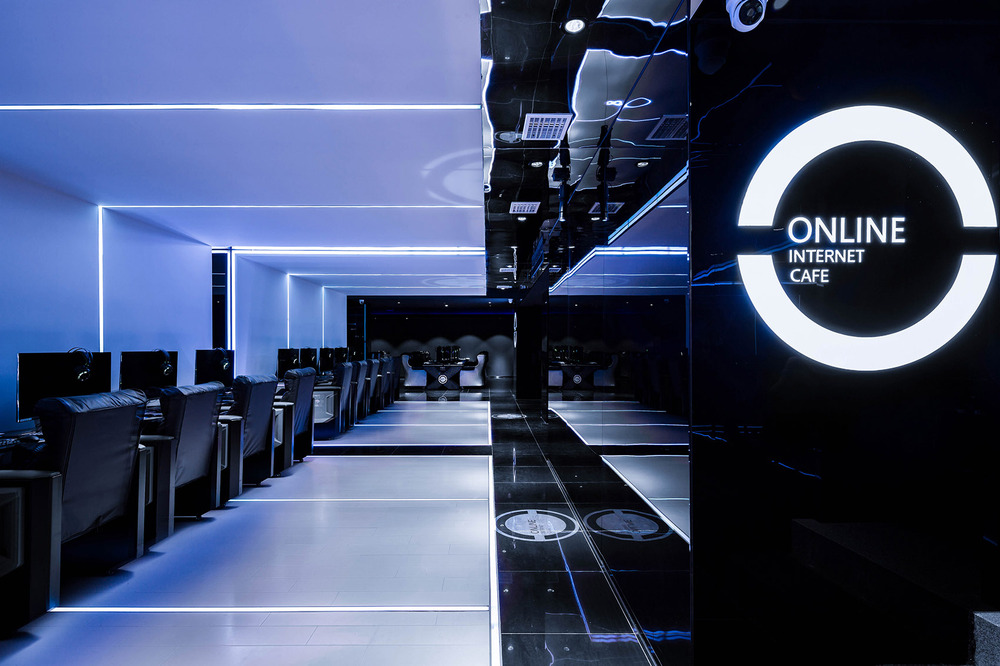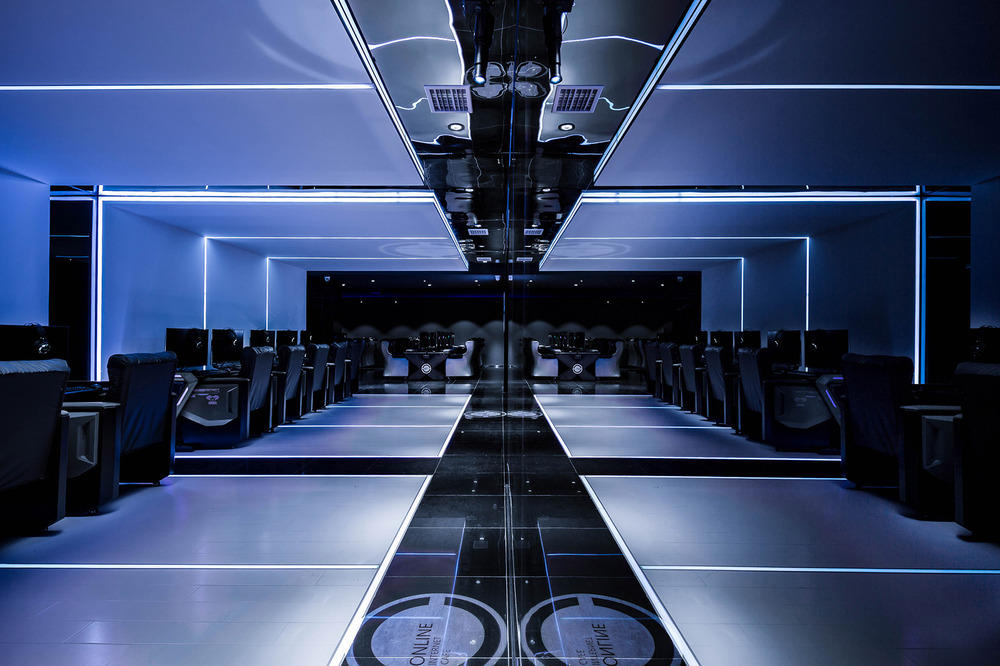 在此空间中,明与暗,线与面,光与影,延伸与抵抗,全部以二元对立的方式吸收空间的叙事性,让身体里的每一个细胞在其中激荡。
Light & dark, line & surface, light & shadow, extension & resistance, all in the opposite way direct expression of the space, let the body of every cell in it.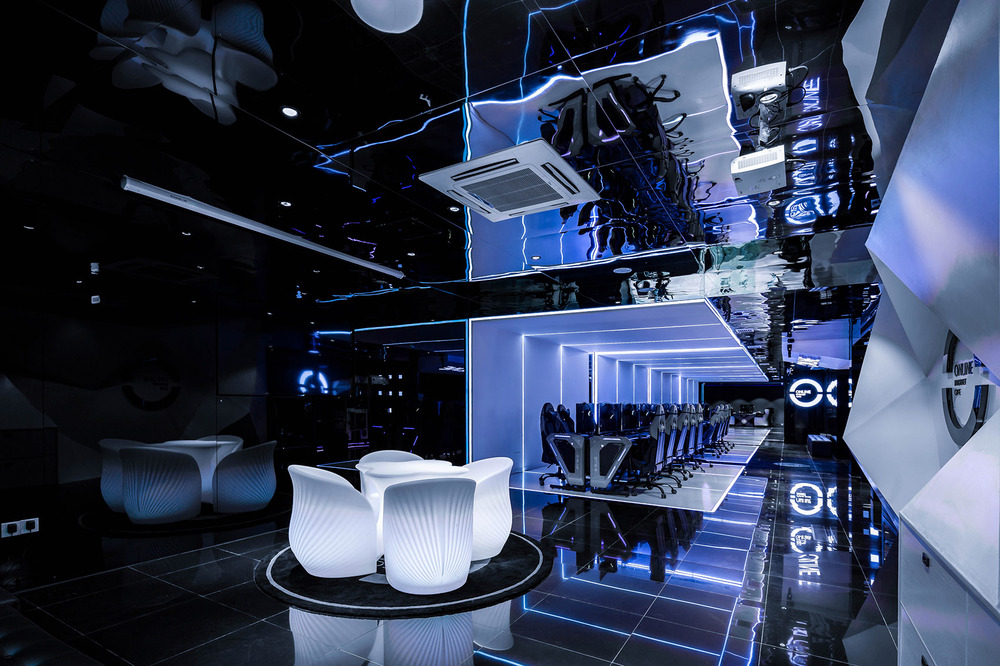 镜像,虚实,到底哪个才是真正的自我。对抗,挑战,最大的敌人是自己。
Which is the real self between the mirror image or reality.In fact, the biggest enemy in the face of confrontation and challenge is oneself.
设计公司:南京缐状建筑设计研究室
项目地址:江苏省南京市龙蟠路165号
项目面积:420㎡
主案设计:许智超
设计团队:许智超、严庆
摄 影:王海华
类 型:电竞馆
材 料:镜面不锈钢 黑色烤漆玻璃 镜面地砖 光导纤维 乳胶漆
Design company:NANJING LINEAR ARHITECTURE
Project address: 165 Longpan Road, Nanjing, Jiangsu
The project area: 420 ㎡
Main case design: Xu zhichao
Design team: Xu Zhichao, Yan Qing
Photo taken: Wang Haihua
Type: E-sports management
Material: mirror surface stainless steel, black baking varnish, glass mirror floor tile, optical fiber emulsion paint